AVAILABLE NOW!!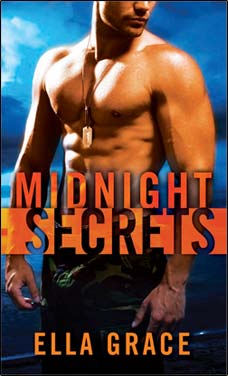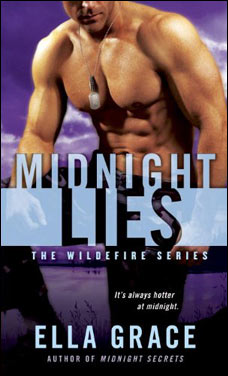 ELLA'S TWITTER FEED
Tweets by @EllaGraceBooks
DEAR READER
Welcome to my website!!
As you may know, Ella Grace is the pen name for NYT Bestselling Author Christy Reece. Deciding to use a pen name was a difficult choice for me. Having established a core audience of romantic suspense readers, I was afraid to muddy the waters. However, this new series, while still romantic suspense, is so different from the plot driven, action-adventure books I write as Christy Reece, it made sense to differentiate the two styles by taking a new name.
The first series by Ella Grace takes place in Midnight, Alabama and features the three Wilde sisters. I've enjoyed using the distinctive flavor of the southern culture to create a small fictional town filled with colorful residents. Murder, mayhem and mysteries are prevalent in the sultry, southern landscape of Midnight. The similarities to the little Alabama community I grew up in are minimal. My hometown wouldn't know what to do with all the nefarious goings-on that occur in Midnight.
The first book in the series, MIDNIGHT SECRETS, features Zach Tanner and Savannah Wilde. MIDNIGHT SECRETS is a reunion romance and so much more. Murders, secrets, lies, broken promises and unrealized dreams lurk beneath the calm, peaceful façade of Midnight.
The second book, MIDNIGHT LIES, features Samantha Wilde and Quinn Braddock. Samantha and Quinn have hurt each other badly and must come to terms with that before they can move forward. Unfortunately, an evil neither of them saw coming gets in their way.
I love to hear from readers, so feel free to drop me an email. If you'd like to be notified of new releases and other news, sign up for my newsletter.
Be sure to check out Midnight Tales where you'll learn secrets of the town you might not pick up in the books, such as who might be buried beneath the fountain in the town square, why Gibby Wilcox, the Wilde sisters' eccentric aunt, never married, what's for supper at Faye's Diner, along with some of her super secret southern recipes, and other scintillating tidbits of Midnight.
I hope you enjoy reading about the intriguing characters in Midnight, Alabama. Just remember, nothing is ever as it seems, especially in Midnight.
Happy Reading!